American Bass Association South Team Classic
November 12, 2021 @ 03:00 PM – 05:00 PM
Lake Havasu State Park, 699 London Bridge Rd, Lake Havasu City, AZ 86403
Aloha – The Luau Experience
November 12, 2021 @ 04:00 PM – 08:00 PM
Nautical Beachfront Resort,
Admission Price: $100-$200
Bask in island fun at the Luau, which will feature a traditional luau dinner, such as kalua pig, mahi-mahi, and huli-huli chicken while the Nautical Beachfront Resort Convention Center transforms into an island oasis featuring Hawaiian dancers, island music and two bars.
This previously sold-out event benefits the River Cities United Way, which raises funds on behalf of various non-profit organization in Lake Havasu City, as well as the Lake Havasu City Police Department Explorers – Post 93.
Tickets are $100 per person for general admission and $200 per person for the VIP Experience. Tickets are for one night only and can be purchased here.
Turkey Testicle Festival
November 26, 2021 @ 10:00 AM – 05:00 PM
The Bunker Bar, 6942 Thirsty Lizard Rd, Lake Havasu City, AZ 86404
https://www.bunkerbarlhc.com/
Admission Price: Free
The Bunker Bar's 2nd annual Turkey Testicle Festival is here!
Live music, games, drinks and deep-fried turkey testicles available November 26 – 28 ONLY. You won't want to miss it!
Live music will be on stage at noon, along with the annual Turkey Testicle Eating Competition, photo booth, limited edition testicle t-shirts, face painting and our junior boot camp play area for the kiddos!
AND of course Mitch's Mess Hall will be serving up our deep-fried turkey testicles!!! We have an extra bar serving up cocktails at a second bar, and another separate beer garden to grab a quick beer!
Just outside of Havasu Heights north of Lake Havasu City, this solar-powered desert bar has a full bar and a variety of soft drinks.  The Bunker Bar offers plenty of seating, so head north out of Lake Havasu City on Hwy 95 N to Havasu Heights, look for the signs and join in the fun!
Visit The Bunker Bar Facebook Page for more information.
O' Christmas Tree Festival
November 28, 2021 @ 01:00 PM – 05:00 PM
London Bridge Resort Convention Center, 1477 Queens Bay, Lake Havasu City, 86403
Admission Price: $50
https://womenwithwillpower.org/
Celebrate the holiday season with these beautifully decorated trees!


The most spectacular holiday event of the season is returning! Celebrate the 12th Annual O' Christmas Tree Festival as 15-17 beautifully decorated and prize-filled trees (each worth a minimum of $250) will be raffled off, along with30-35 baskets and a 50/50 raffle. Lunch is included.
Women With Willpower's purpose is to extend a "hand up" to women of Lake Havasu City who find themselves falling through the cracks when burdened with a particular financial need that cannot be met elsewhere. Reservations required – call 928.854.8665 (message line) to make your reservation. For additional information, email Women@WomenWithWillpower.org
Tickets can also be purchased online here
Event dates, times, and/or details are subject to change. Please contact event coordinator to verify information.
GraceArts LIVE presents A Christmas Carol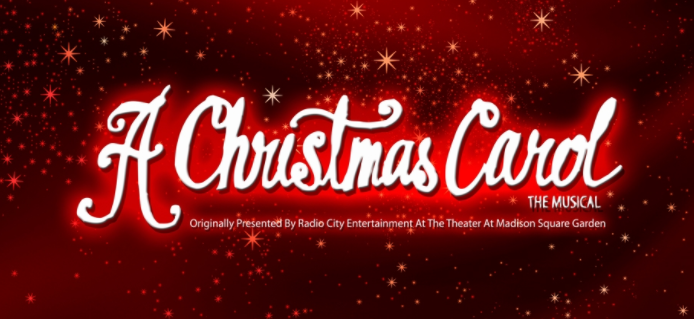 December 03, 2021 @ 07:30 PM – 10:00 PM
GraceArts LIVE Performing Arts Theatre,
2146 McCulloch Blvd N, Lake Havasu City, AZ 86403
graceartslive.com | Admission Price: $28 adults; $15 children 17 and under (not incl. tax/fee)
Free Kids Summer Series – Lego Batman
GraceArts Live presents A Christmas Carol
Filled with music, dance, humor and special effects, A Christmas Carol is a spectacular adaptation of Charles Dickens' most familiar story. It transports audiences to a bitterly chilly Christmas Eve night, where a hard-hearted miser is visited by the specter of his former partner, Jacob Marley. Scrooge is warned that three spirits will take him on a journey to Christmases past, present, and future. Join us for this holiday classic with those that mean the most to you!
Reserved tickets can be purchased at the theatre Monday-Friday 3-6pm and up to an hour before showtime at the door or online at www.graceartslive.com, or by phone 928.505.2787.
SHOWTIMES Fridays & Saturdays, 7:30pm Sundays, 2pm
Event dates and times are subject to change. Please contact event coordinator to verify information.
AZ West Presents Desert Bash and Off Road Poker Run
December 11, 2021 @ 10:00 AM – 10:00 PM
Standard Wash near Mile Marker 173 (off of Arizona Highway 95, about three miles south of SARA Park), 7001 Hwy 95 N, Lake Havasu City, AZ 86406
Admission Price: Free
"Desert Bash" is a desert weekend of camping, off-road poker run, and plenty of activities for everyone.
THE DESERT BASH POKER RUN IS SOLD OUT AND SIGN-UPS ARE CURRENTLY BEING ADDED TO A WAITLIST.
Dreaming of a magical weekend with family right here in Lake Havasu City? "Desert Bash" is a desert weekend of camping, off-road poker run, and plenty of activities for everyone. Tickets for the run normally sell out within the week and are not available at the event. Visitors are encouraged to visit the event area Friday & Saturday.
Friday, December 10 at 6:30pm: Enjoy a free movie under the Desert Sky presented by Anderson Toyota. The movie will be a walk up movie so bring your won chairs, blankets and beverages.
Saturday, December 11 at 10am: Vendor Area Opens to the general public and at 4:15pm enjoy the Ugly Sweater Bash by showing off your ugliest or most unique holiday sweater for a chance to win people's choice and an awesome prize!
Please visit the Event Registration page for the schedule of events and poker run participant timelines. Vehicle Entry for the Poker Run and camping is sold out, however, t-shirts are still available.
For more information, email Niki Nickle at the Lake Havasu Area Chamber of Commerce. Event dates, times and/or details are subject to change. Please contact the event coordinator or check the event website to verify information.